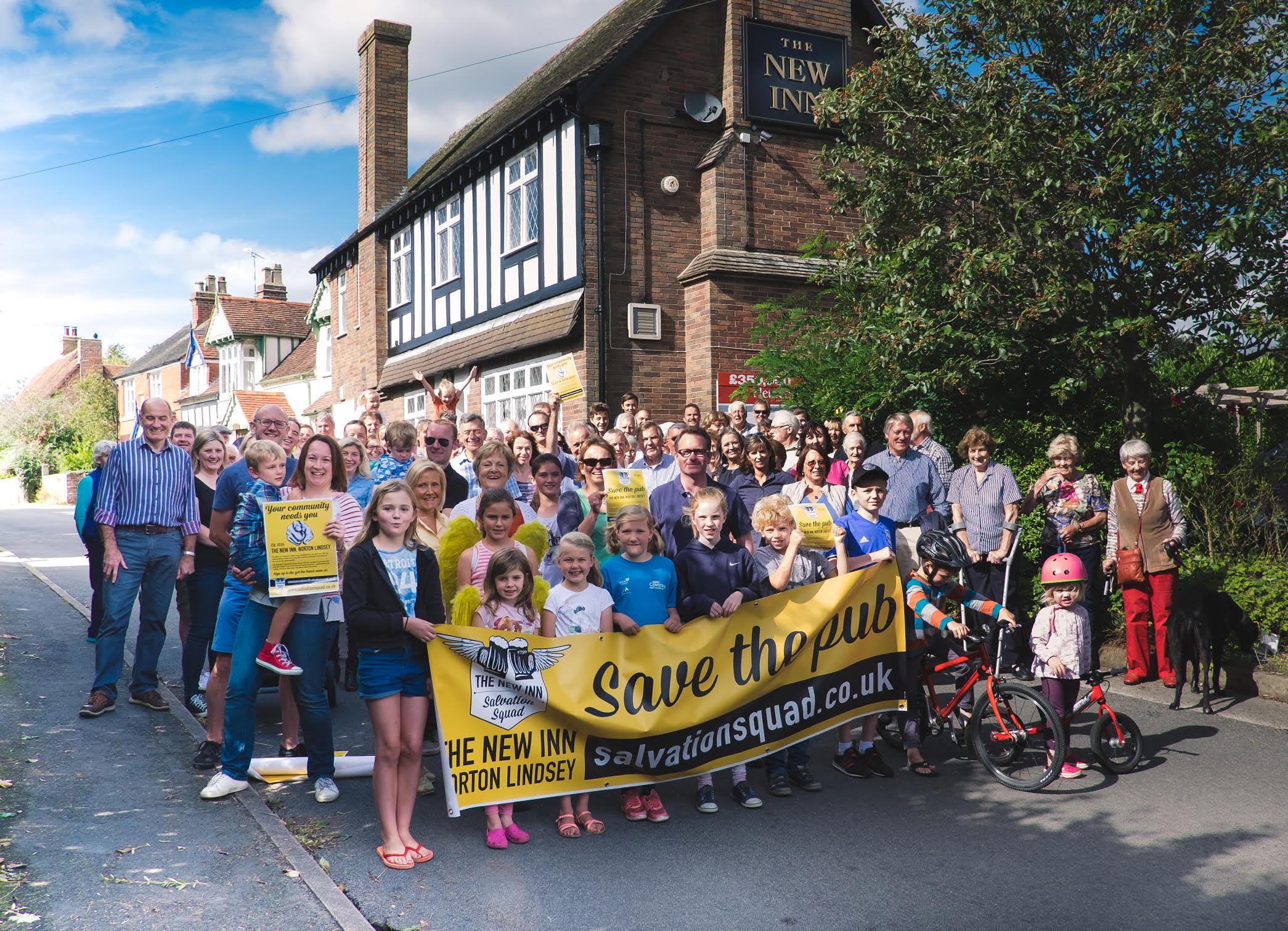 The New Inn, Norton Lindsey is a unique and special place.
In December 2016 it became the first community owned pub in Warwickshire when it was purchased collectively by over 220 people. It is now run for the benefit of the community.
The New Inn offers something for everyone, housing a pub, café and shop (coming soon), along with many other facilities including a beautiful garden with magical children's area, large car park and secure bike parking.
By coming to pay us a visit you are not just enjoying a pint, a coffee or buying milk, you are also helping to sustain a community!
Pubs can be so much more than just somewhere to get a drink and socialise; many community pubs also provide vital local services such as a café or shop.
Recent research found that community owned pubs have seen a high growth rate over the last 12 months, while 27 conventional pubs closed per week in the second half of 2015 (CAMRA). That is why Power to Change is jointly funding a £3.62m Community Pub Business Support programme with the Department for Communities and Local Government.
Rob Brook for The Norton Lindsey Community Pub Ltd (Community Benefit Society) which runs The New Inn pub, explains their journey to becoming a community business and the positive impact on their Warwickshire community.
"On 8th June 2016 Enterprise Inns put The New Inn, Norton Lindsey, up for sale on the open market and closed its doors on 22nd July 2016. Offers had been received from developers, with no interest from any pub companies, meaning that the village would lose the pub, a historic landmark in the village, having been an Inn since 1750 and an essential hub for the community. Norton Lindsey Parish Council fortunately registered the pub as an Asset of Community Value (ACV) with Warwick District Council on 27th August 2013. The community used the ACV to their advantage, triggering the expression of interest setting a 6month moratorium.
This then gave the village until 8th December 2016 to submit the final bid, to buy the freehold of the pub. A steering group was set up to address the various aspects required to make a successful bid, named the Salvation Squad. A website, Facebook group and Twitter account were set up to keep everyone in the community informed, as well as reaching out to a wider audience."
The Salvation Squad received national media interest, with the plight of the pub industry, debating and promoting our focus alongside Colin Valentine, National Chairman, CAMRA. A community survey was also circulated to all residents to understand interest in investment and community feedback on what facilities we should offer in the pub.
With this essential feedback from the community, the business plan and legal share structure was created.
Alongside this activity Greg Judd, our Property expert on the Steering Group negotiated the purchase price with Enterprise Inns.
The share offer was launched to the public at the end of October giving the steering group just over one month to raise the £300,000 required to purchase the freehold from Enterprise Inns. Rob Brook, Chairman of the Steering Group, said "Our vision is to not only save our historic pub, but to turn it into a hub for the community with additional facilities, which the community feels is appropriate. We only have a limited amount of time to get our act together, for us to stand a chance at purchasing the New Inn, and whilst the community are committed to this action, we are not a big village with approximately 139 households, so we need to extend our reach and would be looking to have both a community share offer and a crowd funding option, for people further afield who want to help us to be the salvation of The New Inn."
A mixture of local village residents, friends, family and colleagues became shareholders through direct funding or online crowd-funding and on 12th December 2016, we completed on The New Inn.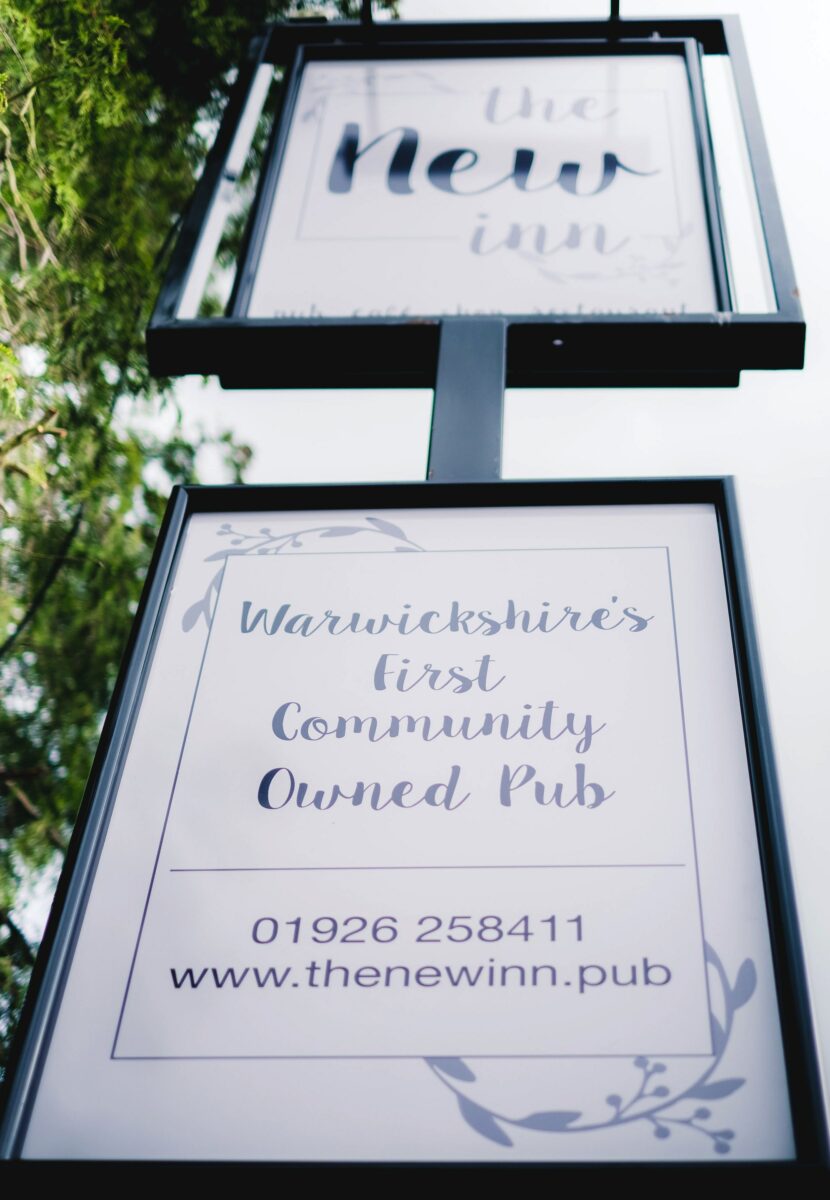 But that's not where we finished…
After the euphoria of the three opening nights before Christmas, we started the real hard work running a complex business.
Having gone through various remedial and renovation work, both internally and externally, recruiting a Pub Manager and Chef, we opened the doors on Thursday 17th April 2017.
It's been a huge challenge over the last 9 months and we very much look forward to welcoming you into the first community-owned pub in Warwickshire.