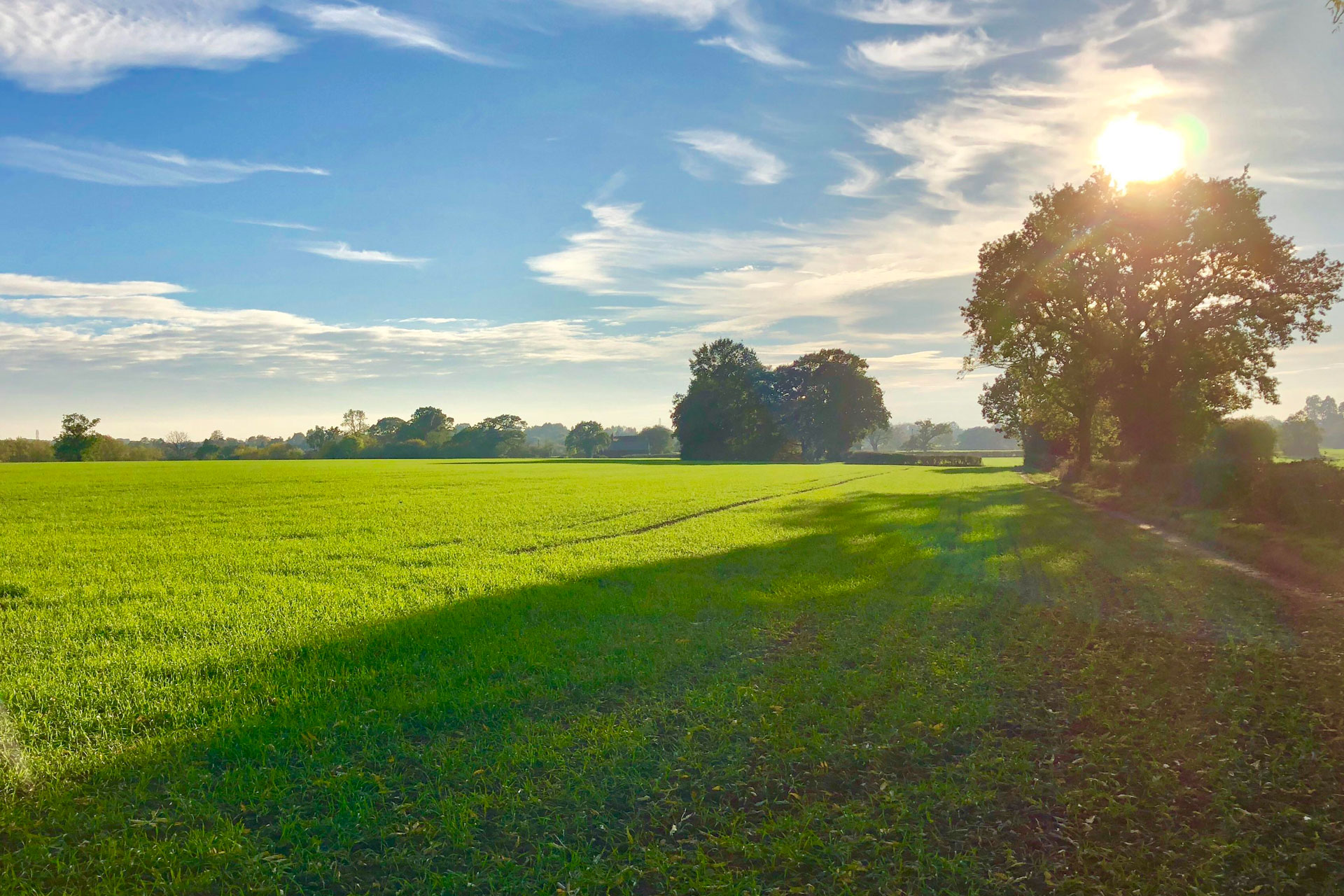 40 minutes to 3 hours
CIRCULAR WALKS TO/FROM THE NEW INN
Walks around Norton Lindsey from the New Inn Pub
CAMRA, citing recent research from Oxford University, states that going to the pub is good for your personal wellbeing. Pubs play a pivotal role in providing an open venue where you can make friends in a relaxed atmosphere and sustain current friendships, which has a huge impact on our health and happiness.
Community pubs are much more than just 'watering holes', they are common meeting grounds for a variety of groups and social clubs, and even facilitate healthy and active lifestyles for sports teams and cycling & walking groups.
The New Inn would like to bring together an active lifestyle with good food and drink by providing a selection of circular walks that start and finish at the pub. What better than to park in our pub car park and set off to explore the beautiful local countryside and then, after working up your thirst and appetite, return to the pub for that well-earned drink and a bite to eat.
The pub has created 6 circular walks ranging in length from 2 to 7 miles, ensuring that whatever your level of fitness, or time constraints, there is a suitable walk for you.
Our circular walks, each having a pictorial map and detailed directions, are downloadable from this website or are available in hardcopy within the pub.
The New Inn circular pub walks – the opportunity to stretch your legs and reward yourself with some top-notch food and drink
Whilst every effort has been made to ensure that the walks are clear and accurate such that you should not lose your way, we would always recommend that you carry with you a map (hardcopy or digital) as a contingency.
There are a number of ways to use our guides:
We have a sheet on each walk that you can download and print from home, or alternatively, pick one up in the pub
On this website, there are step by step instructions, complete with pictures & an overview map
You can use them on the ViewRanger website, which is completely free of charge and will allow your smartphone to act as a walking SatNav
You can download the route.gpx file to your own handheld SatNav (works with handheld devices from Garmin, SatMap, OS, etc.)
Available Walks:
If you spot any errors on this page, or would like to make suggestions to make it clearer, please let our webmaster know: webmaster@thenewinn.pub