visit
Our Shop
… we're now open from 9am to 6pm
Monday to Saturday & 9am-11am on Sunday
Come on down… Have a chat… stay local
Convenience now open on your doorstep all through the week…
In addition to a very extensive range of grocery items, you will find fresh produce including dairy, fruit and veg, and bakery. Grab yourself a quick lunch or snack – choose from some delicious samosas, sausage rolls, pies or sandwiches.
We're very pleased to announce that the new community shop in the grounds of the New Inn, Norton Lindsey is now open for business. Having obtained grants, including substantial funding from Warwick District Council, the village now benefits from a retail outlet for the first time in 50 years.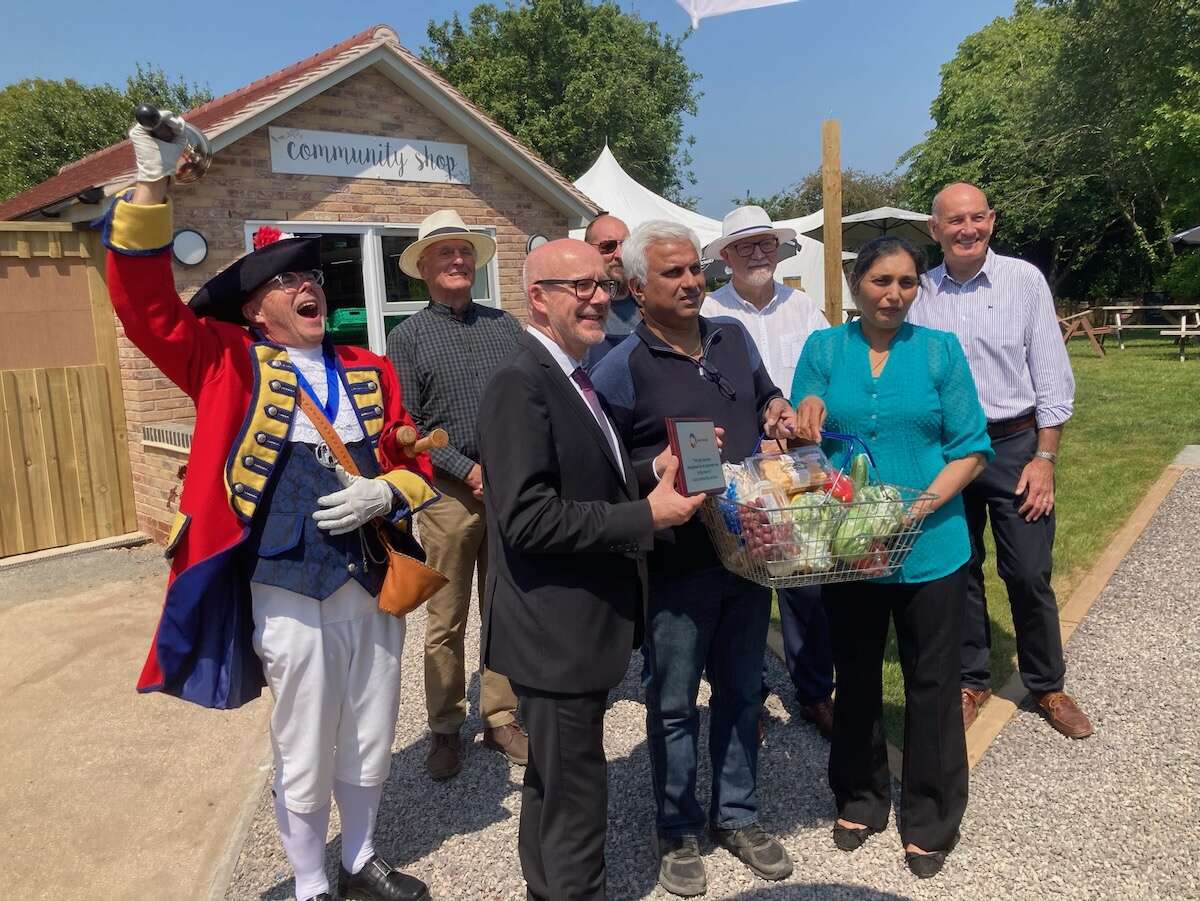 The official opening ceremony was held on the 9th June on a fabulously sunny day. It was formally opened by Matt Western MP and announced by the Town Crier.
The New Inn is a multi-award winning pub which reopened in 2017 after being purchased by the community. It was the first such pub in Warwickshire and has become a template for many other villages nationally. The vision has always been to create a hub for the community by making greater use of this asset. The provision of a general stores is a key element of this strategy.
The new premises replaces a run-down garage adjacent to the car park. This has also significantly improved the appearance of this central point within the Norton Lindsey Conservation area.
Quentin Hayes, Chair of the pub management committee commented: "this is an exciting development which opens a new chapter for the New Inn premises and provides a new and important service to the Community. We are extremely grateful for the support of Warwick District Council for their huge support, and also to our other generous sponsors, Pub is The Hub, the Seccombe Trust, the Norton Lindsey Sniffers and the many villagers who have pledged their support. Without all of their help we would not have been able to achieve this."
The building was designed by an architect based in the village, with the main contractor also being local to the area.