New shop will make pub the village hub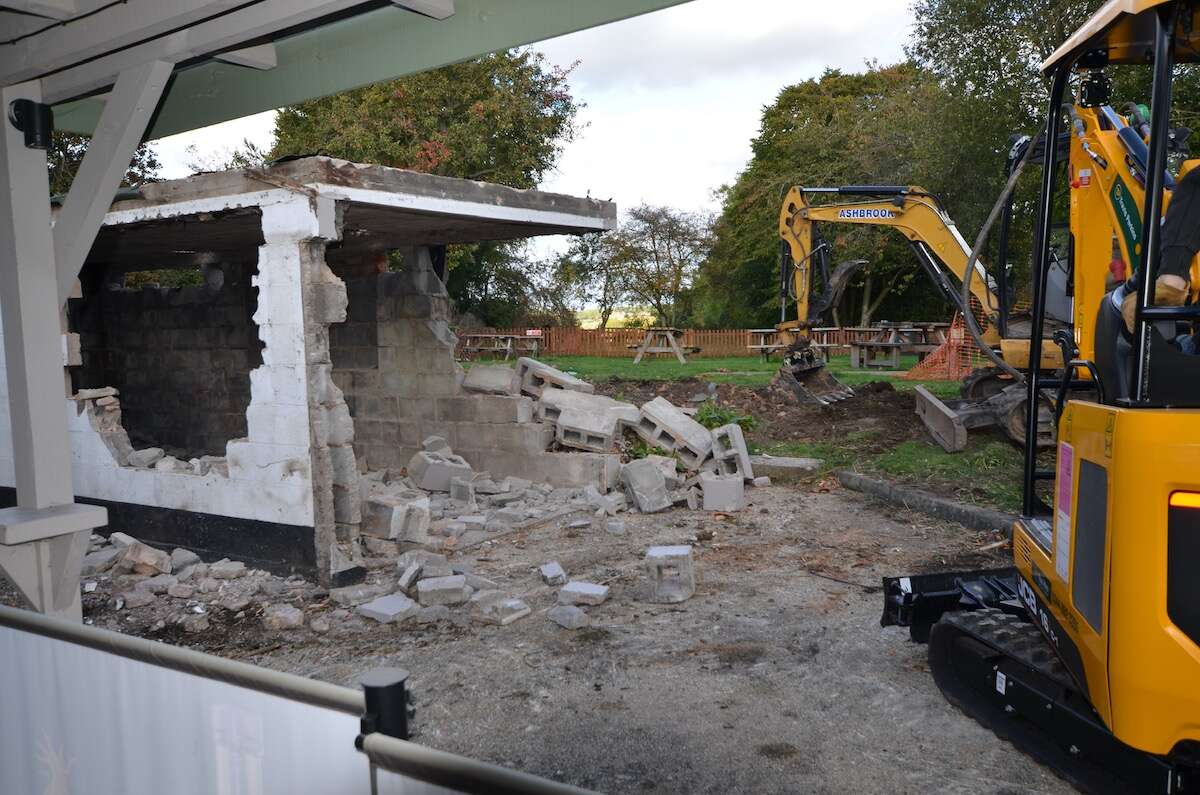 Work has started on the building of a new village shop in the grounds of the New Inn, Norton Lindsey. Having obtained grants, including substantial funding from Warwick District Council, the village will benefit from a retail outlet for the first time in 50 years.
The New Inn is a multi award winning pub which reopened in 2017 after being purchased by the community. It was the first such pub in Warwickshire and has become a template for many other villages nationally. The vision has always been to create a hub for the community by making greater use of this asset. The provision of a general stores is a key element of this strategy.
The new premises will replace a run-down garage adjacent to the car park. This will improve the appearance of this central point within the Norton Lindsey Conservation area.
Quentin Hayes, Chair of the pub management committee commented: "this is an exciting development which will open a new chapter for the New Inn premises and provide a new and important service to the Community. We are extremely grateful for the support of Warwick District Council for their huge support, and also to our other generous sponsors, Pub is The Hub, the Seccombe Trust, the Norton Lindsey Sniffers and the many villagers who have pledged their support. Without all of their help we would not be at this most exciting point."
The building has been designed by an architect based in the village, with the main contractor also being local to the area.
It is planned to open in early 2023 to sell a wide range of popular provisions.
Link copied to your clipboard