It's ale a matter of taste…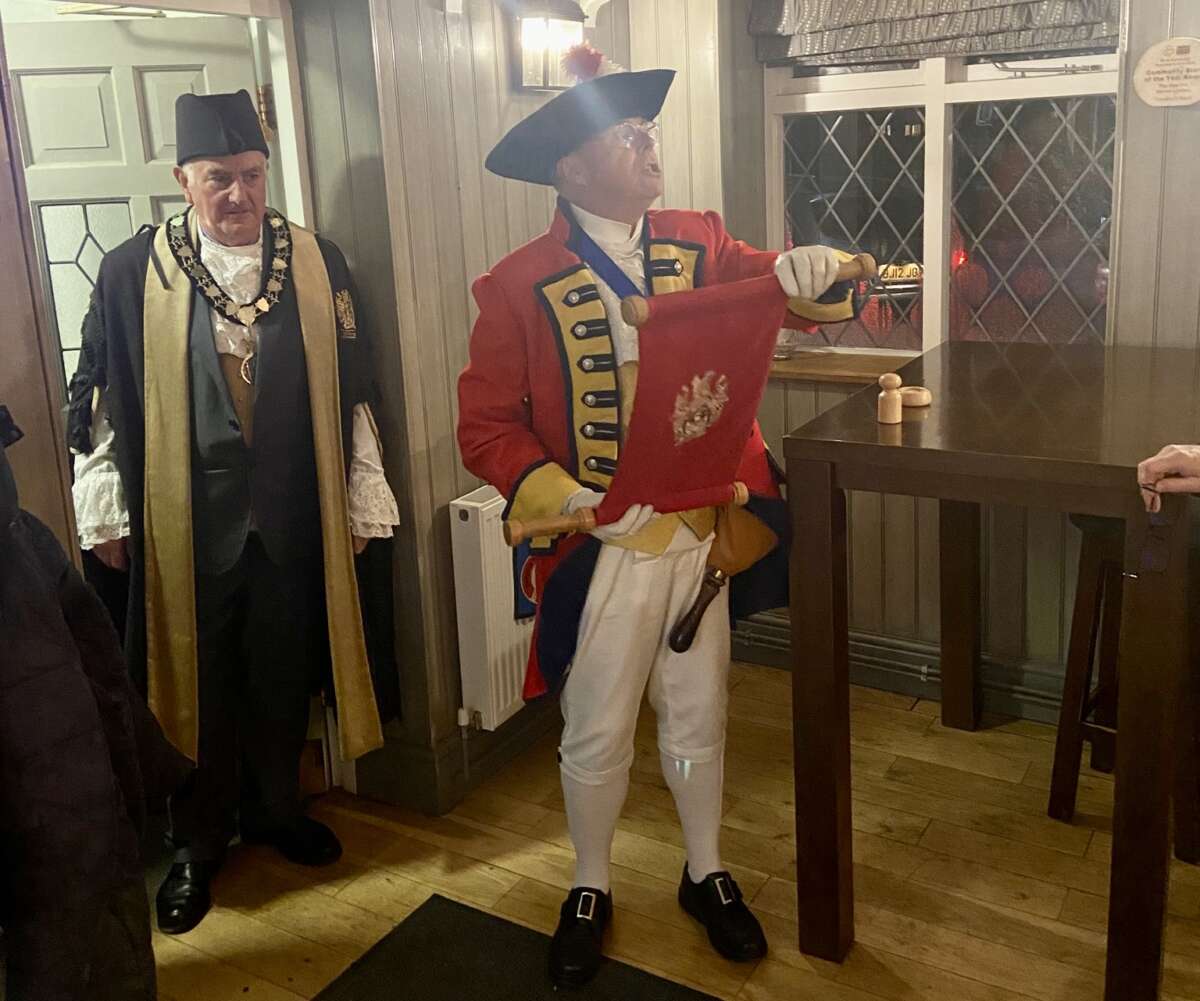 …at the New Inn, our multi award winning Community owned pub when members of the Warwick Court Leet attended on Tuesday evening.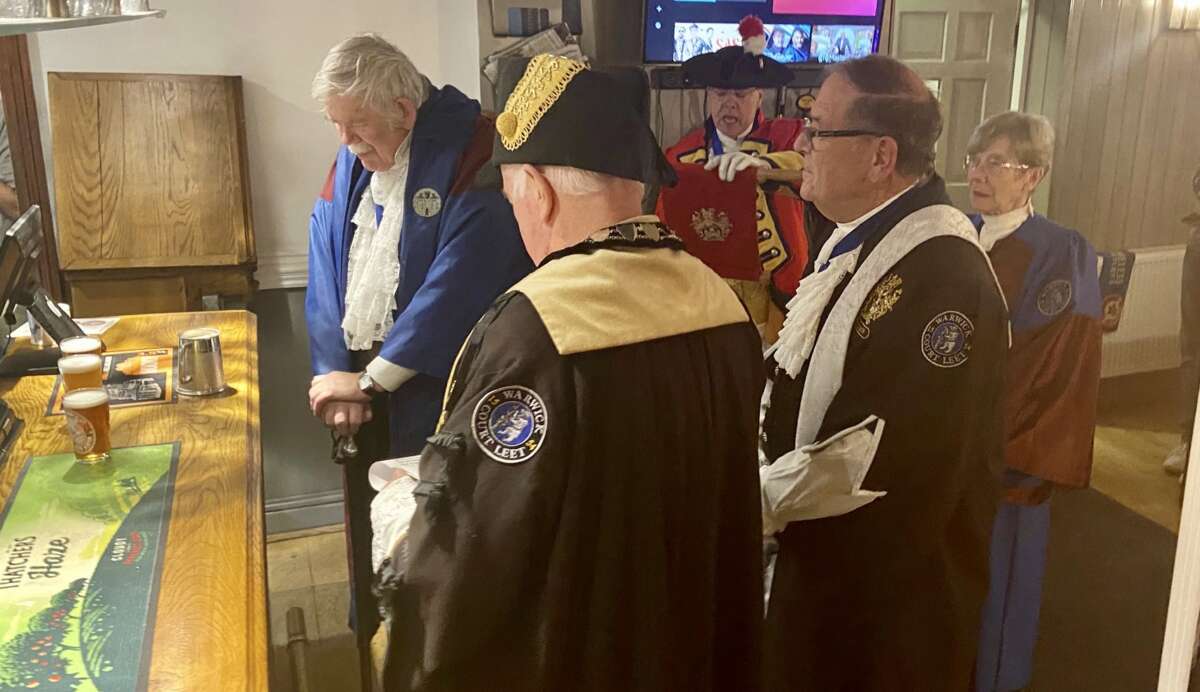 Their ale taster, Graham Sutherland, approved the quality of the beer on offer. His arrival was announced by the Warwick Town Crier, Mike Reddy. Ealdorman Mo Sutherland, the Bailiff Alan Lettis, Bailiff's Consort Ann Lettis as well as Low Bailiff Roy Glassborow were also in attendance.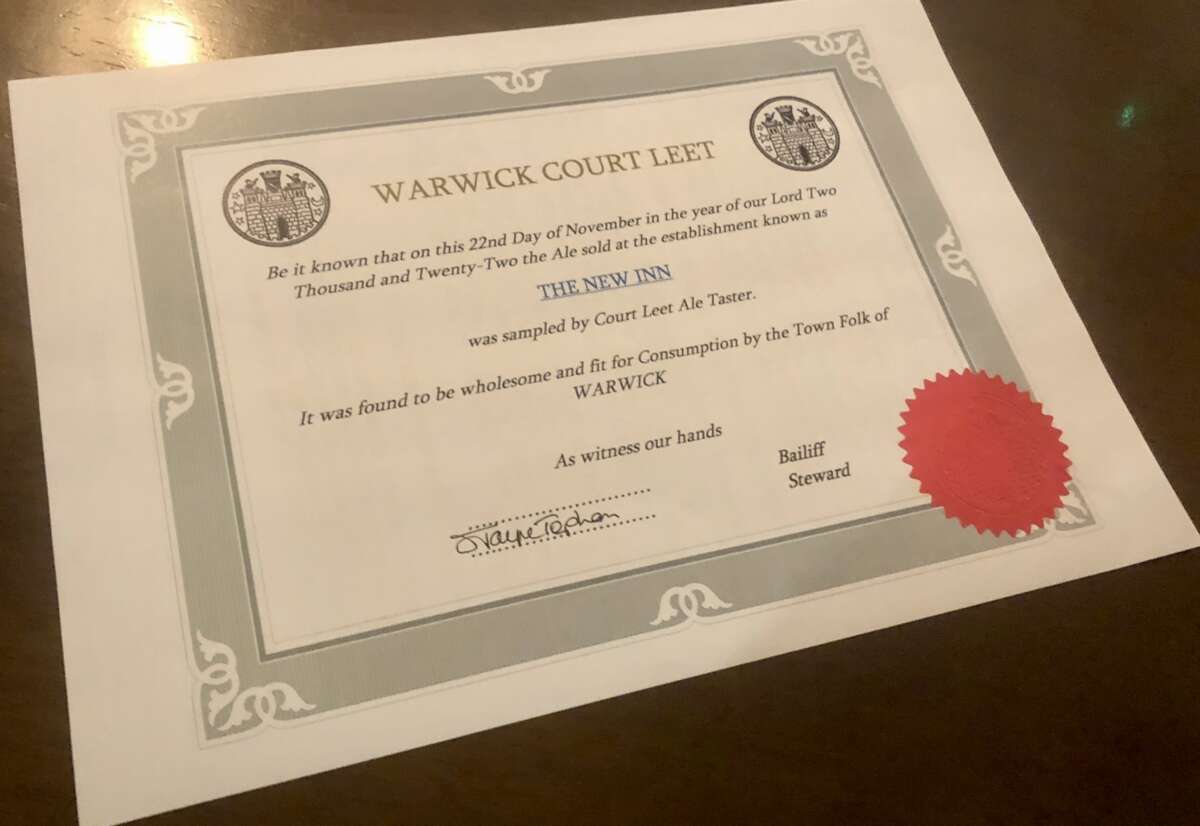 Link copied to your clipboard