Protect yourself from fraud or scams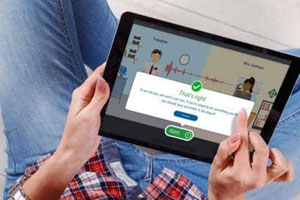 Do you think you know enough about how to protect yourself from becoming a victim of a fraud or a scam?
If the answer is no then you should join the Frauds & Scams awareness session the Community Engagement team have organised in conjunction with Barclays Bank.
The session will be held in The New Inn on Monday 2nd September from 3-5 pm and will be presented by members of the local Barclays team.
Subjects covered will include online frauds & scams, how to improve your online security and frauds & scams in the physical environment.
You will get lots of useful information and tips and will come away feeling much better equipped to thwart those wretched fraudsters and scammers! The session will be delivered with a mix of presentation slides, videos and interactive discussion, and of course there will be ample opportunity to ask questions.
The cost for the event is £2 per person and includes refreshments.
If you are interested in booking a place, please contact:
Places are very limited so please book quickly to avoid disappointment
Link copied to your clipboard